We start with zero. No pre-packaged solutions, no cookie-cutter, one-size fits all answer.

We begin with a "blank sheet" to listen and customize the solution to establish the right fit for each customer.

Cutbacks and limited budgets may prevent hiring knowledgeable personnel to oversee complicated design, budgets, constructions and costs.

We offer not only our years of expertise but our support and supervision to the finish, providing savings to the bottom line.

We provide engineering services for control specification writing and can provide detailed specifications for controlling electrical utility sources, piped utility sources, spinning reserve power sources, and low inertia power sources. These specifications are written to receive bid proposals.

We provide training or consulting services to arm you with "common sense" information that suits your needs

Being product agnostic we use the best available product for the solution and the value of our collective power and control guidance is immeasurable to our clients.

We provide engineering assessments for existing systems. The assessments are meant to provide life extension to existing systems, integration of various control systems located on a site, efficiency recommendations for system integration, and retrofits of obsolete systems. These assessments can be used for follow up on our engineering services or as a template for bid proposals.

We provide on site troubleshooting services for existing power control systems and are capable of assisting our clients with existing systems that are no longer supported by the original manufacturer or components that are obsolete. (There are limitations to this service based on the client's existing system documentation, age of the equipment, and availability of repair parts).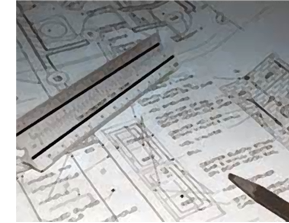 Specifications Written, Reviewed Project Consulting Services System integration Assessments System Life Extension Assessment sInstalled Systems Troubleshooting Common Sense Technology Reviews Client Growth Services