Sequence of Events Recording Applications are Essential to all Critical Power and Large Distributed Energy Resources Installations.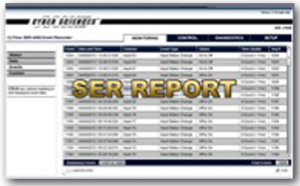 SER
Improve forensic details after the incident has occurred

Date/Time Stamped to the millisecond

Export data to be displayed in Microsoft Office application

Identify trends within your energy systems



Have you spent hours/days in forensics to determine the cause of the outage or an incident which affected your power system?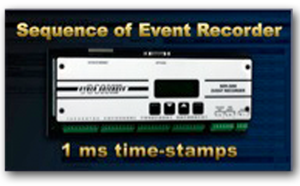 Today's complex power systems require information to maintain and troubleshoot and delays could be very expensive.



There could be major revenue losses due to the distribution system being poorly coordinated, the time lost in the forensics, and safety issues. SSET working with the manufacturer of the state of the art Sequence of Events Recording modules has developed our cost effective forensic recording system.



Commercially available applications are costly because of the overhead software required to catalog and display the SER information can cost as much as $30,000 or more.



SSET Sequence of Events Recording (SER) Application can export the 1-millisecond accurate date/time stamped data to an inexpensive computer application such as Microsoft Excel. This provides the customer a means of generating a report and is easily configurable without the need of expensive add-on software.



Implementing a true Sequence of Events Recording Application has never been easier. We have an inexpensive solution that works in datacenters, refineries, large commercial & industrial applications, Distributed Generation locations, and a host of other installations that require after the incident information.



SSET can provide you a turnkey cost effective solution for your Sequence of Events Recording needs.