Total Facility Monitoring is critical to managing energy usage in your facility. Managing your costs puts you one step ahead of your competition.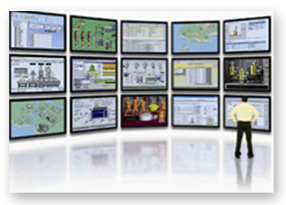 TFM
Electrical and piped utilities in the same software platform

Know where you use your energy and your Time Of Use (TOU)

Manage your costs for usage, demand, curtailments

Local or remotely hosted solutions

Tenant metering and billing capability

Public display kiosks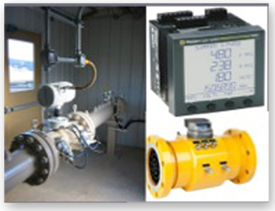 The competitive global environment demands that you manage every cost associated with your business. You have to keep your eye on the cost of raw material, labor and the energy associated with your product or process.



SSET has decades of experience in specifying, designing, installing, and commissioning Total Facility Monitoring systems.



Total Facility Monitoring isn't just putting a digital electronic meter on your electrical system but should include all your energy sources and utilities like natural gas, propane, hot water, chilled water, sewage, compressed air, etc. all of which are costs in your production or process.



SSET's turn key solution includes the installation and commissioning of electrical and flow meters as well as required software application for a complete energy monitoring system.



The solution includes Dashboards and Reports that track the usage of all your utilities which will help you manage your energy usage in a granular manner.



The application can be set up in your facility or we can host it remotely with secure access to your Dashboards and reports. Your facility's contribution to the environment can be displayed in Kiosks for customers' and employees' view.



Our customers have adapted their production and process due to demand and Time Of Use (TOU) to control the costs of their production from the reports generated in the software supplied, set up, and commissioned by SSET engineers.



SSET can assist in reviewing energy costs and making recommendations for an effective energy management program.